Welcome!
Arkansas Health Center Federal Credit Union is a full service financial institution, ready to serve you as a member, not just a customer. AHCFCU is committed to providing financial services and products to meet your needs and reach your financial goals.
AHCFCU offers a variety of ways for you to save at your credit union. These accounts come with many benefits including online banking account access 24/7 through our website or our "VOICE RESPONSE" telephone banking at 1-855-538-2642
Find Out More...
Need a Loan?
AHCFCU wants to help you with all your financing needs. We offer low financing interest rates on a variety of loans including: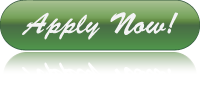 New Debit Information
Dear Cardholder, In September 2014, Arkansas Health Center FCU will be changing to a new debit card program that offers you some great new benefits.

Your new debit card should arrive the week of September 15th.
Watch your mail. If you don't receive your card by Friday, September 19th, please call Arkansas Health Center FCU Member Service at 501-860-0590 or 501-860-0591.

You will receive a new PIN
A mailer with your PIN will arrive in the mail a few days after your card. If you wish to change your PIN, call us and we'll assist you with the process.

You can activate your new card in one of three ways


Before or after September 22nd, call 866-590-4793 to activate your card over the phone.
After September 22nd, use it for a PIN-based transaction at an ATM.
After September 22nd, use it for a PIN-based transaction at any merchant.

Be sure to destroy your old card after September 22nd
Your old debit card will no longer function beginning September 22nd. Please destroy any previously issued Arkansas Health Center FCU debit card after September 22nd.

IMPORTANT
You will need to notify merchants and service providers that charge your debit card for recurring or automated payments, such as Internet services or fitness centers, of your new number when you receive it. Any use of the old card, on or after September 22nd, will cause your payment to decline and potentially interrupt your service.